Connect with Your Community Through Volunteering
To get started as a TCAA volunteer, please complete and submit the Volunteer Application form. Once your application is received, you will be contacted to register for an upcoming Volunteer Orientation. At the Volunteer Orientation session, you will learn about TCAA's mission, vision, and impact on the community. Additionally, you will be introduced to all volunteer roles within our Programs, immediate critical needs, and ways to get involved. 
Additional volunteer opportunities are offered in our Senior Independence programs, I-HELP Emergency Shelter program, Administrative Office, Special Events Team and so much more… If you are under 18 years, a parent or guardian must attend the orientation with you. Check the Events Calendar for upcoming orientation dates or sign up for one below.
How to navigate our volunteer scheduling platform (for active volunteers only)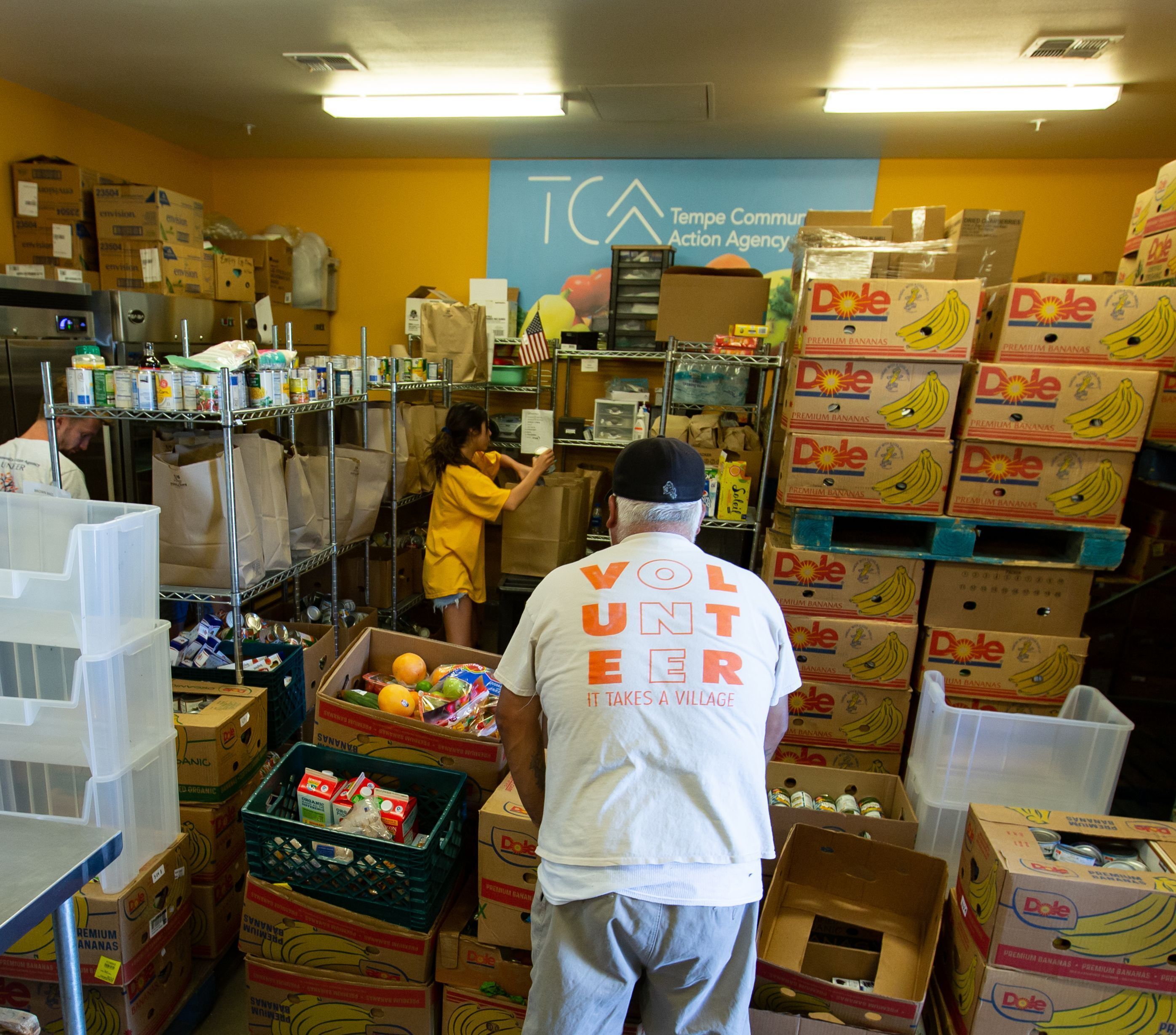 ---
Volunteer Opportunities
Click on an opportunity to learn more!
 
---
Forms and Clearances
Food Pantry driver
Home Delivered Meals meal delivery
Neighbors Helping Neighbors transportation

Community Action Program
Financial Success Center
Health Start
Home Delivered Meals meal delivery
Neighbors Helping Neighbors tasks

Community Action Program
Health Start
Home Delivered Meals meal delivery
Neighbors Helping Neighbors tasks

Community Action Program
Health Start
Home Delivered Meals meal delivery
Neighbors Helping Neighbors tasks

Community Action Program
Health Start
Home Delivered Meals meal delivery
Neighbors Helping Neighbors tasks

Congregate Meals
Home Delivered Meals meal packaging and delivery

Neighbors Helping Neighbors - transportation, household tasks, and/or direct client support