GET GARDENING WITH TCAA!
The Escalante Community Garden is a garden that follows a communal model with healthy growing practices. A portion of the garden's produce goes to the volunteer members who labor two hours a week in the garden. Another portion of the garden's harvest is given to our Food Pantry to supplement emergency food boxes. The garden features a children's area, as well as a desert and herb garden.
Escalante Community Garden hosts volunteer workdays on the 2nd and 4th Saturday of each month – starting at 8 AM.
Weekly workdays also occur on Tuesdays with summer hours from 7:30-10:30 AM, in partnership with Tiger Mountain Foundation. 
No need to bring tools; however, gloves, hats, and drinking water are recommended. Come join us to learn more about the garden!
WHERE TO FIND THE GARDEN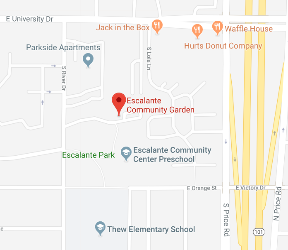 Located behind the Escalante Community Center at 2150 E. Orange St., the garden entrance is on River Street.
Find it by following the amazing mural produced by Sal Galvan and a corps of volunteers.
WHY ARE COMMUNITY GARDENS SO IMPORTANT?
TCAA operates the Escalante Community Garden and builds community through the production of high-quality, organic fruits and vegetables. 
The gardens were designed as places where children can learn about nutrition and where food comes from, seniors can socialize together through gardening and cooking demonstrations, families can learn about healthy eating and gardening, and entire neighborhoods can have a place to gather and cultivate new relationships.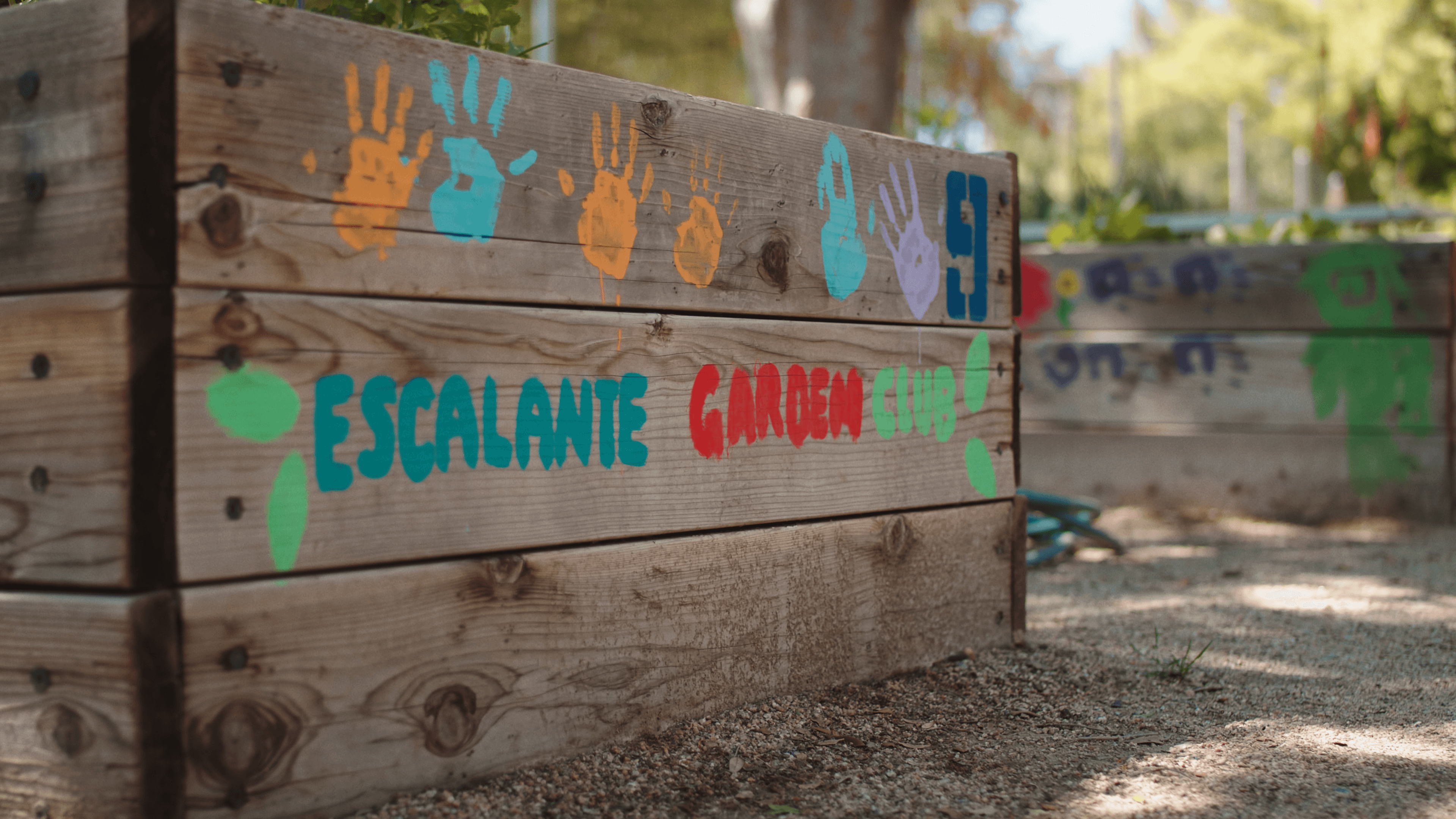 ---
Our Garden Sponsors