Dayspring Pens Donates Custom Pens to TCAA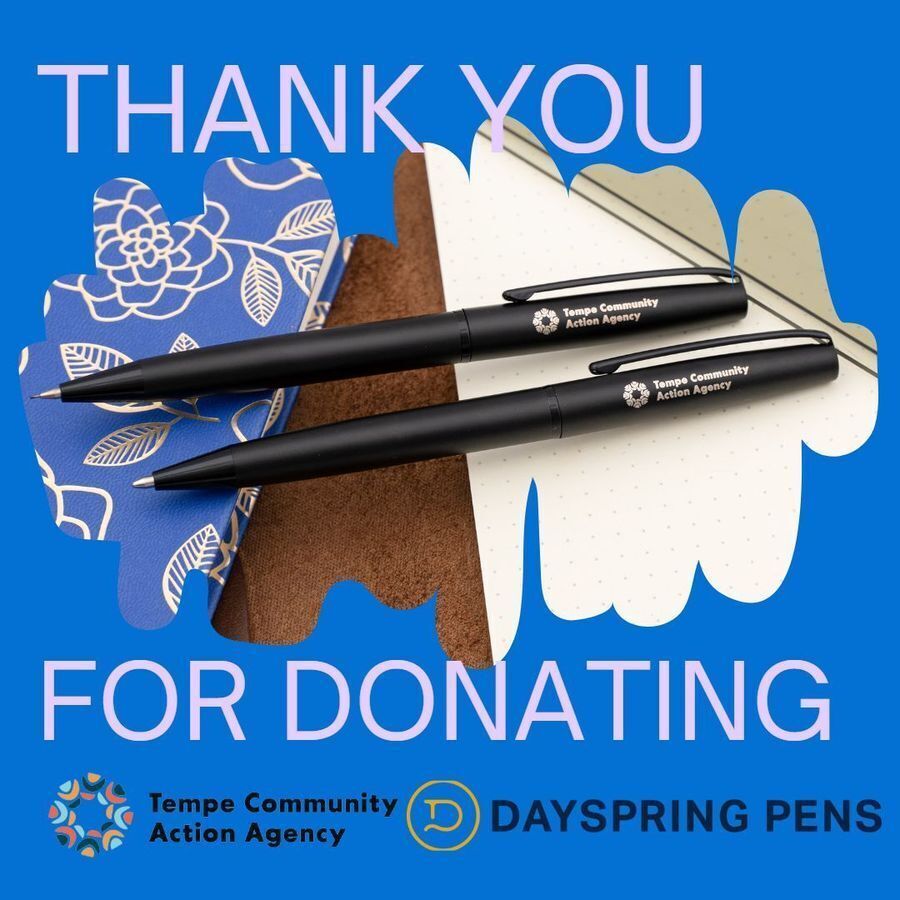 Tempe Community Action Agency just received a donation of 40 engraved pens, all through the partnership of Dayspring Pens. 
The company representatives say, "It is an honor to be able to donate to an organization that works so diligently to help individuals and families improve their quality of life as they strive to eliminate poverty and foster equitable communities."
Dayspring Pens hopes that the donation of pens can show the respect and appreciation we hold for those who are vital to Tempe Community Action Agency's work.
Located in Virginia Beach, Dayspring Pens specializes in crafting one of a kind, luxury gift pens made unique with custom engraving. Each of the engraved pens donated features the logo of the Tempe Community Action Agency. 
Thank You so much for your support in our services!
To learn more about Dayspring Pens just head to DayspringPens.com