CONNECTING NEIGHBORS IN NEED WITH NEIGHBORS WHO CARE
TCAA provides a spectrum of services including group activities, volunteer connection, transportation assistance, Pet Program support and community health worker assistance designed to assist Tempe seniors in need of help to remain at home for as long as possible as they age. Our team connects Tempe residents in need with those who care.
There are multiple ways to engage in the Neighbors Helping Neighbors (NHN) program.
Please contact the NHN Service Line 480-389-1444 to see which services fit your needs!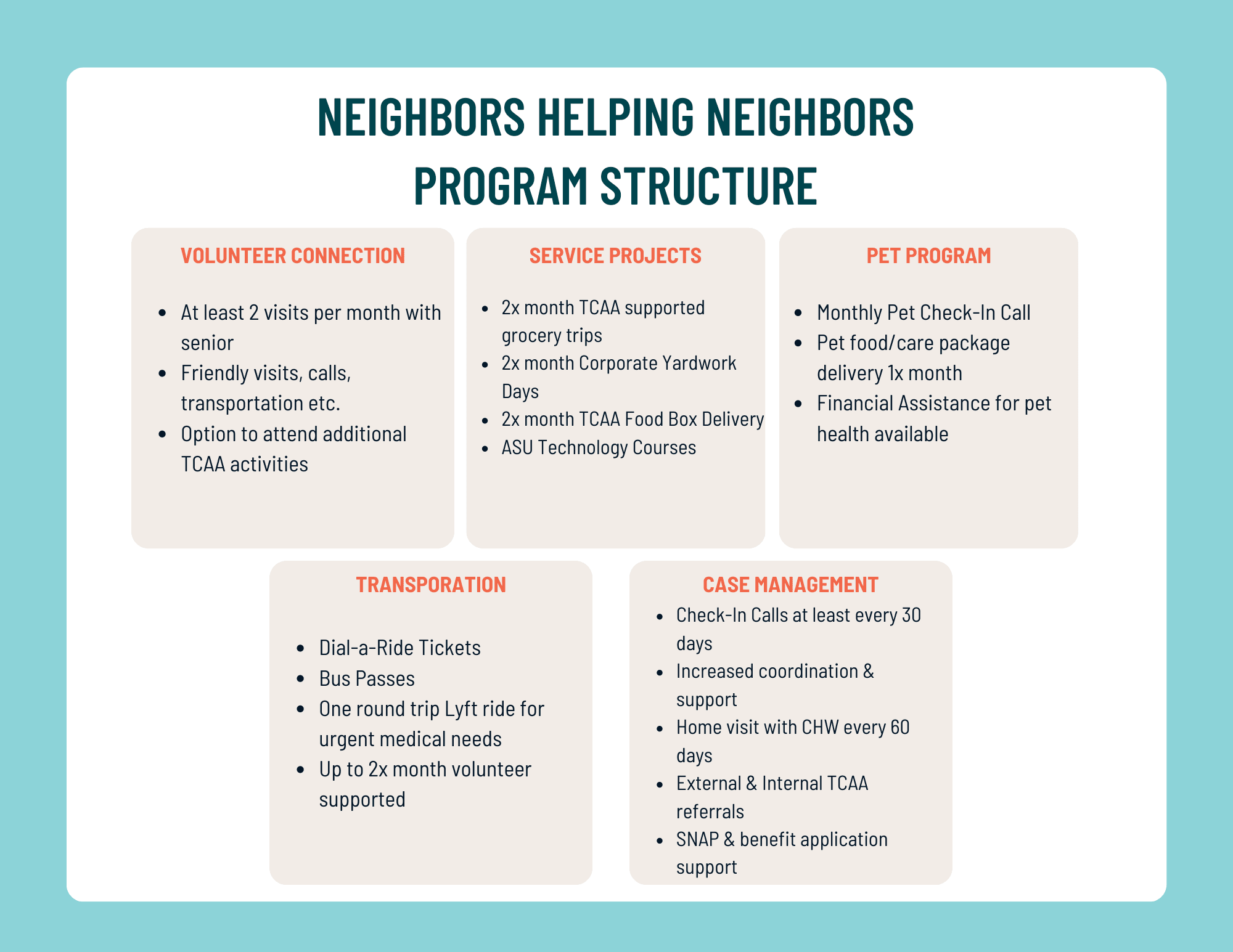 To Get Started
Participants
To enroll in the Neighbors Helping Neighbors program, contact TCAA's service line at (480) 389-1444
A staff member will follow up to schedule an intake interview, determine eligibility, and develop a service plan with the participating senior. 
Volunteers
TCAA offers a variety of opportunities for volunteers to get involved in helping older adults in our community.
The Neighbors Helping Neighbors program is an excellent way to connect with seniors in the Tempe community to allow for them to continue living independently. Join the Neighbors Helping Neighbors team today - Click here to get started.