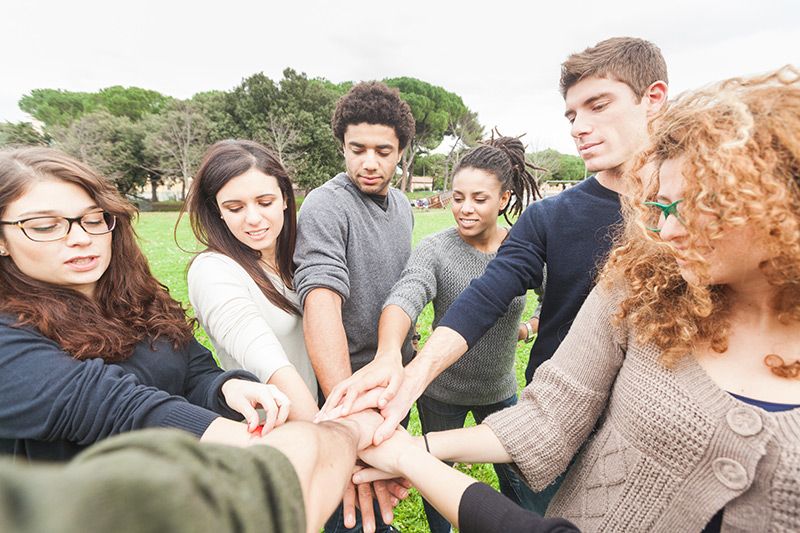 Volunteers are vital to the efforts of area nonprofits including TCAA, which annually assists more than 30,000 East Valley individuals, including children, families, seniors and the homeless. One of Tempe's long-standing human services agencies, TCAA offers a comprehensive array of services that help build resiliency, promote independence, and support long-term self-sufficiency for vulnerable community members. Volunteers play a key role in our ability to do this.
Whether it is preparing food boxes or shelving donations in Tempe's largest food pantry, providing safe lodging and/or meals in our I-HELP Shelter, volunteering in our community gardens, or providing educational workshops and activities for Health Start and Senior Services, the time, talent and compassion of our dedicated volunteers form the backbone of our programs.
There is no such thing as a "typical" volunteer. From teens to retirees, there are many service opportunities that fit their stage in life and availability. For example:
Now 76, Dick Leutkemeyer delivered meals to homebound seniors one day a week for the past 12 years. "Volunteering provided me with a perspective on how fortunate I am. If an individual is in good health and has a positive outlook on life, I see no obstacles to volunteering."
Azalea Thomson is a 20-year-old global health major at ASU who helps at TCAA's front desk and works with clients at the food pantry. She's learned about food insecurity in her classes, but "getting a real-world experience and interacting with people whose daily lives are affected is something that I will always take away from my time here," says Azalea. Her schedule limits the amount of time she can contribute, but not the spirit and effort she brings to volunteering. "I would suggest investing in the experience fully. Being a volunteer is not simply going in once a month and working for a few hours, it is really about connecting with the both the clients we serve and the other volunteers and staff you're working alongside."
April and Ashley Culbertson have been a mother/daughter volunteer duo at the TCAA food pantry since last November. Now 16, Ashley wanted to start volunteering, but was limited to finding an opportunity after school hours. Her mom, who's 47, was looking for ways to get involved in philanthropy and wanted to spend quality time with her daughter, but she needed after work hours. The pantry's Tuesday/Thursday evening shift was a great fit for both. They have passed out food to clients at the pantry, stocked shelves and entered new clients into the database. "I am able to give back to the community," says April, "and take my mind off my own life for a while."
Laurie Koenig is a self-employed 56-year-old empty nester who started helping TCAA a little more than a year ago in the food pantry and with data entry. She was looking for some added "purpose" in her life. "Hunger, especially in the USA, should not exist," notes Laurie. "I wanted to take an active role in reducing hunger and food insecurity." Her schedule is more flexible than some, so she can volunteer during a variety of shift times. "Volunteering with TCAA has allowed me to expand my view of the world and my community. I am uplifted by those around me."
If you have a heart for service and are looking for an opportunity to make a difference, TCAA needs you as a volunteer. In addition to ongoing volunteer needs at the pantry, the homeless shelter program and for home-delivered meals, TCAA currently needs:
Administrative support/front desk/data entry
Drivers to pick up food pantry donations
Healthcare practitioners willing to volunteer as guest speakers at health-related workshops for TCAA clients
Sophia Campbell is the director of philanthropy for TCAA. She can be reached at sophiac@tempeaction.org.
Original story from "My Turn" article published in the Arizona Republic on April 21, 2017.