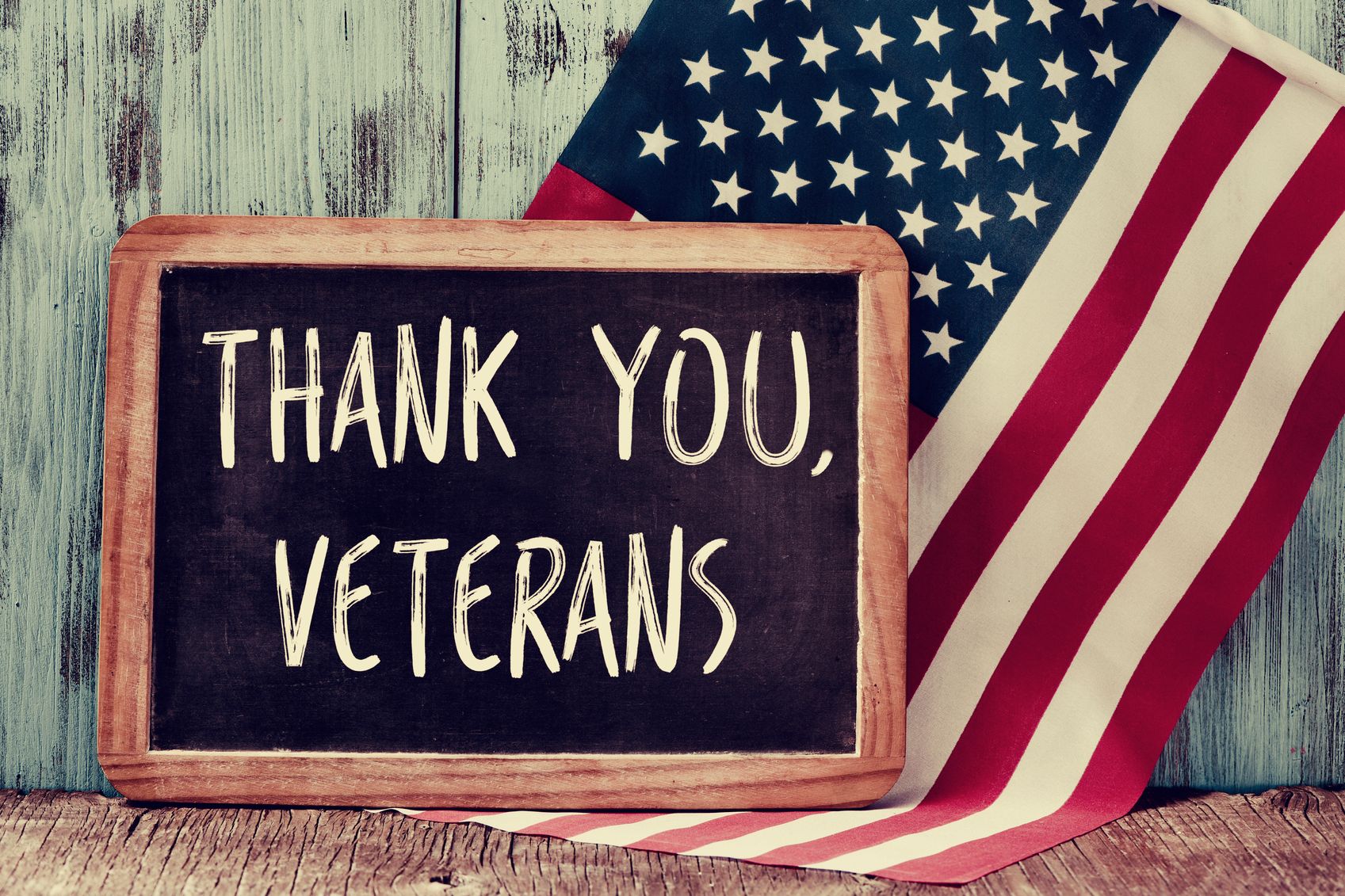 A Unique Tempe Model Helping Homeless Veterans in Need
As a nation, we owe an unpayable debt for the sacrifices of our military Veterans. Sadly, far too many of these selfless men and women struggle to succeed when they return to civilian life. The U.S. Department of Housing and Urban Development estimates that nearly 40,000 Veterans are homeless on any given night, with an additional 1.4 million Veterans considered at risk of homelessness due to poverty, lack of support networks and substandard housing. According to the U.S. Department of Veterans Affairs, Veterans account for 11 percent of the adult homeless population in our country.
While the causes of homelessness in general are complex, a large number of at-risk Veterans live with the lingering effects of post-traumatic stress disorder (PTSD) and substance abuse. These factors may be compounded by a lack of family and social support networks. In addition, military occupations and training don't always transfer easily to the civilian workplace, making sustained employment more challenging for Veterans.
The National Coalition for Homeless Veterans cites that a top priority for homeless Veterans is secure, safe, clean housing that offers a supportive environment free of drugs and alcohol, along with a coordinated effort to address their specific needs such as mental health counseling, personal development, job assessment, training and placement assistance.
Tempe Community Action Agency's (TCAA) Interfaith Homeless Emergency Lodging Program (I-HELP) in Tempe helps homeless Veterans regain their footing in life. For many homeless Veterans, I-HELP not only is the place where they can find safe shelter and a daily meal, it also is their opportunity to navigate and connect with available services and assistance. I-HELP case managers are familiar with the unique needs of Veterans and are experienced in coordinating with Veterans resources available to them.
TCAA's I-HELP is an incredibly unique and cost-effective alternative to homelessness among male and female Veterans in Tempe. I-HELP leverages existing facilities for overnight lodging for homeless adults through a network of Tempe-area faith congregations, each hosting a group of up to 40 adults overnight on a rotating basis. With this model, I-HELP "guests" have access to an evening meal and safe, comfortable surroundings at night, while participating in TCAA's case management services and employment assistance during the day. The I-HELP program has operated successfully in Tempe for 10 years and nearby communities including Mesa and Chandler replicated the model in recent years. Currently two other West Valley cities are in the process of forming I-HELP programs in response to a growing concern with homelessness.
As Tempe's sole resource to shelter the homeless; I-HELP is a proven model that effectively transitions those who desire an enduring escape from homelessness into permanent housing and improved self-reliance. In the early years I-HELP transitioned an average of 1 in 10 homeless adults into permanent housing; after implementing case management services in 2015 TCAA's outcomes improved with an average of 1 in 4 placed into housing. Currently, this rate has climbed to 1 in 3, with an average of 3 months to prepare and transition a guest from street to permanent housing. Charles is a living example of the program's effectiveness.
---
Charles
Charles, a 62-year-old Veteran was employed at a church in New York, but did not have stable housing. Charles drove from New York to Arizona seeking better employment and living conditions, but when he got here he ended up homeless and sleeping in his car. The Tempe Hope Outreach team found him and referred him to TCAA where he enrolled with I-HELP. Charles had applied for social security benefits but had not yet been approved at the time he relocated to Arizona. He also had stored his personal belongings before entering I-HELP, but could not afford to continue paying the storage fees, so he did not have access to his personal items.
TCAA helped Charles enroll with the Veteran's Affairs Department's Community Resource and Referral Center (CRRC). CRRC found that he qualified for Veteran's benefits and helped him apply for the Veteran Affairs Supportive Housing program (VASH). During his 6-week stay at I-HELP, Charles' social security benefits and the VASH housing voucher were approved. The VASH voucher paid for move-in costs and Charles is able to use his new social security income to sustain housing. I-HELP assisted him with paying the storage unit costs so he could access his personal items and move into a permanent home. Throughout his process of bettering himself, accessing available services and reaching a higher level of self-sufficiency, I-HELP provided Charles with the safe, stable and supportive environment he needed to succeed.
---
For some, like Gilbert, the process takes longer…
---
Gilbert
Gilbert, a Veteran in his 50s, had been homeless for long periods of time prior to being referred to TCAA by Central Arizona Shelter Services (CASS). He had been on a long wait list for Veteran housing, and he suffers from mental health challenges that make it difficult for him to follow through on appointments with Veteran services, including needed health care. Gilbert entered the I-HELP shelter program where he was able to access safe overnight lodging, a regular nutritious meal, and the help of case management to assess his needs and address the issues that prevented self-sufficiency.
Gilbert remained in I-HELP for a period of six months. During that time, his case manager was instrumental in keeping tabs on his whereabouts and supporting him to follow through on critical appointments so that he could access the benefits and services to which he was entitled. His I-HELP case manager met weekly with Gilbert to help him develop a schedule and plan for one week at a time, outlining the places he needed to go and appointments he needed to attend. With guidance, he was able to follow through with these appointments, and as a result, his Veteran housing benefits were approved.
Selecting a place to live proved a particular challenge for Gilbert, who found his options confusing and overwhelming, complicated by the fact that he had no transportation. His VA case manager helped by driving him to look at different apartments. Once housing was selected, his I-HELP case manager worked with Gilbert to prepare for employment so that he could sustain his housing. As a result, he was successfully hired by Fry's, and began to receive paychecks just prior to leaving I-HELP and moving into an apartment of his own. Today, Gilbert is enjoying his new job, new home and an improved quality of life.
---
I-HELP is also unique in that it is primarily privately funded and receives no federal funding. The program model relies largely on the enduring commitment and support from our faith partners and the many neighborhood residents and area employees who contribute thousands of hours in volunteer time each year. Together, as a community, we're able to ensure that Veterans in need can access safe shelter and real solutions that end homelessness.