Every day at TCAA we are inspired by the strength, determination, and successes of the people we serve and the volunteers who partner with us in service.
For many TCAA participants, the gains they make during their involvement in our programs only scratch the surface of their real potential. Currently one in five Tempe residents is struggling with the reality of poverty and food insecurity. More than 1,100 are homeless at any given point in time. Scroll down to read stories of hope and inspiration. 
Hope for Today.... Inspiration for Others
---
Meet Ron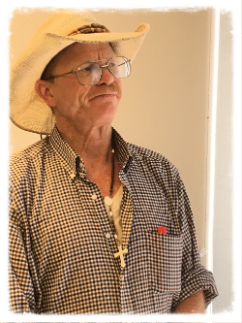 Ron sat down on a bench in Tempe one chilly evening and wondered how his life had taken such a terrible turn. Ron  had always been a hard worker and his job as a ranch hand for an Arizona farmer was no different. He hand-rustled cattle, fixed fences and irrigation, and helped with other hard labor tasks. It was a steady job that also provided a place to live, and a good life overall until the job was eliminated after the farmer sold his land. The loss of his position also meant that Ron was without a place to live. Ron picked up his belongings and headed south, hopeful that his determination, drive and experience would help him find a new job quickly in the Phoenix area. Ron stayed in low-cost motels and applied for multiple positions but was unsuccessful at securing another job. He eventually used up his savings and lacking no other options, Ron ultimately became homeless.  While living on the street, Ron's identification documents were stolen. Alone, discouraged, and afraid, Ron heard about TCAA's I-HELP Shelter program and sought help from TCAA.
Ron was accepted into the I-HELP program and was provided a safe place to sleep, healthy meals, and an array of supportive services under the counsel of a case manager who helped him to launch a plan to overcome homelessness. TCAA helped Ron to secure new identification documents and enroll in health insurance and SNAP food stamps to help him through this difficult period. He was enrolled into a training program and assisted with job search.  Ron began to volunteer at TCAA's Food Pantry so that he could learn new job skills and add this experience to his resume. Ron secured a position on the ASU campus and quickly began to save his earnings. It wasn't long before Ron was able to move into an apartment of his own. Today, he remains employed at ASU and continues to volunteer at TCAA in his spare time. Ron reflects back on this period of his life, not as a low point, but as a time of personal growth and an experience that he will never forget.
How You Can Help
I-HELP is the only shelter program for men and women experiencing homelessness in Tempe. TCAA relies on support from the community to operate I-HELP and meet Tempe's need for shelter services. Volunteer and donor support is critical to this program. Click here to volunteer or donate today.
Meet Pete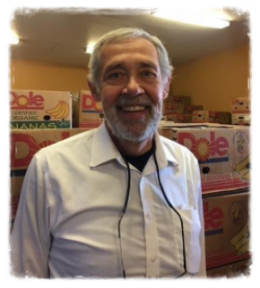 Pete is a retired dentist who now resides in Tempe, AZ the  majority of the year.  Pete believes strongly in the value of giving back to others in need within his community.  He recalls that much of his adult life was spent seeing patients, maintaining records, and completing insurance paperwork.  There was very little time for anything else.  Pete retired from his dentistry practice over a year ago and was seeking a way to get involved locally and give back to the community. He attended a Volunteer Orientation at TCAA where was exposed to TCAA's mission and the many volunteer opportunities available across our programs. He decided to volunteer in the Food Pantry. Pete thoroughly enjoy his new role and loves being of service to the many individuals who seek emergency food boxes from TCAA.  "You can see the relief in their eyes and smiles knowing their children will have a better tomorrow than today." Pete's service work has been a welcomed change. "Unfortunately, many people are fearful of dentists, but no one is fearful at TCAA - folks are cheerful, thankful and appreciative of the kindness shown to them by staff and volunteers. It's a great feeling knowing that I am making a difference, right here in my community." 
Ready to make a difference? Check out TCAA's current volunteer opportunities or other ways to support our work.