Connecting Neighbors In Need with Neighbors Who Care
TCAA provides a spectrum of services designed to assist Tempe seniors in need of help to remain at home for as long as possible. 
Home-care is personal support that is provided at home. It is designed to prevent or delay an unnecessary move to a higher level of care. TCAA's cadre of Neighbors Helping Neighbors (our volunteer corps) help seniors with a range of activities that have become more difficult as they age; especially for those who have limited or no support systems to meet these needs. We connect residents in need with those who care. The program would not be possible without the ongoing involvement of volunteers.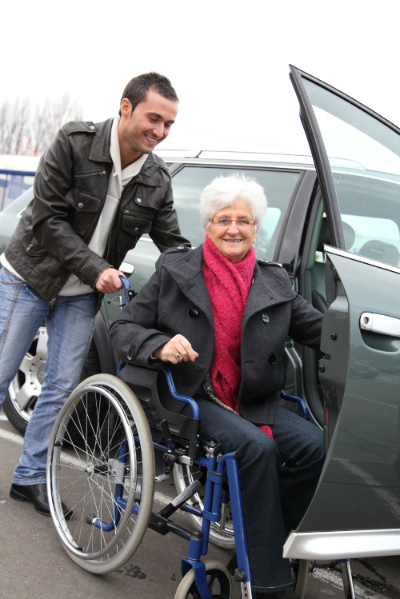 Menu of In-Home Services
Friendly calls and visits to socialize or check in on participants who may be isolated or homebound
Rides to the grocery store or medical appointments
Light home maintenance, such as replacing light bulbs, air filters, and smoke alarm or hearing aid batteries, and minor home and plumbing repairs 
Lawn maintenance for seasonal needs or special projects such as sweeping, mowing, edging, and gardening
Yard work to prevent or eliminate a City of Tempe code violation
Pet care during a temporary period of illness or recovery
Technology assistance with mobile phones, DVRs or televisions, internet/email/social media usage, general computer assistance, troubleshooting, and installations
To Get Started
In-home care is available to Tempe seniors in need of assistance to remain living independently. To request services, contact TCAA's service line at 480.381.8336.  A case manager will follow up to schedule an intake interview, determine eligibility, and develop a service plan with the participating senior. Program memberships are for a one-year period. Membership fees may apply. 
Tempe Neighbors Helping Neighbors
TCAA offers a variety of opportunities for volunteers to get involved in helping older adults in our community. The Neighbors Helping Neighbors volunteer cadre provides an array of services for seniors in need, such as delivering meals to the homebound, providing rides to the grocery store, and other in-home services. Join the Neighbors Helping Neighbors team today! Click here to get started.