EMERGENCY OVERNIGHT SHELTER and DAYTIME RESOURCES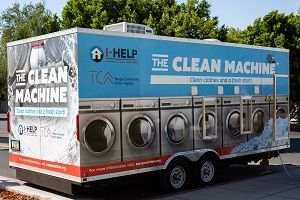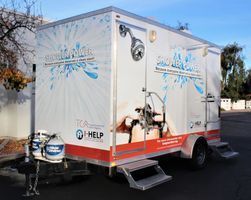 At any point in time, more than 1,000 adults and children are experiencing homelessness in Tempe.  Through the I-HELP program, TCAA offers overnight emergency shelter program for adults (18 years and older) who are experiencing homelessness. 
If you are age 18 and older and in need of I-HELP emergency shelter services, contact us on the I-HELP Hotline at 480-389-1277. 
For over 17 years TCAA has successfully operated the Interfaith Homeless Emergency Lodging Program (I-HELP). I-HELP is a unique and cost-effective model strengthened by the generous support of several local faith organizations and community volunteers. Each night our partners come together to provide overnight sleeping space and evening meals for the individuals enrolled in I-HELP. The I-HELP emergency shelter provides a place to sleep, a hot meal and care for up to 40 adults 7-nights a week, 365 nights a year. Hot showers and laundry services are made possible with TCAA's mobile trailers.
With help from TCAA's intensive case management and resource navigation services, I-HELP clients can resolve barriers and end their period of homelessness by:
Securing important identification documents
Preparing for employment
Accessing bus and light rail passes
Enrolling in public benefits such as SNAP, Medicaid, and Veterans' services
Addressing health concerns through access to whole person health care
Locating permanent housing
Coordination of Services with Homeless ID Project and Circle the City
Volunteerism and employment opportunities
If you are age 18 and older and in need of I-HELP emergency shelter services, contact the I-HELP Hotline at 480-389-1277.  If staff are unavailable, please leave a message. The I-HELP staff will return your call within 1 business day. If a spot in shelter is available, an appointment for an intake interview will be scheduled. Shelter beds are offered on a first-come, first-served basis with a goal to engage those interested in case management services.
DAYTIME RESOURCES FOR INDIVIDUALS EXPERIENCING HOMELESSNESS IN TEMPE
At TCAA's Esquer and Ramsey Center, located at 2146 E. Apache Blvd, Tempe, AZ 85282, the following resources are available during daytime operating hours:
Computer and phones
Mail access
Enrollment assistance for SNAP Food Stamps, AHCCCS, SSI/SSDI, and Veteran's Benefits
Identification documents
Employment assistance through TCAA's Financial Success Center
Emergency food bag
I-HELP Shelter intake appointments
Water and heat relief during summer months
Operating Hours: Monday through Friday, 10 AM to 3 PM
For more information, contact 480-389-1277
---
How you can help today
Sponsor one man or woman as they journey from homelessness to independence: $800
The I-HELP shelter program not only provides a safe place to sleep, but also a spectrum of services to prepare men and women for employment, financial stability, and permanent housing. Take advantage of the Arizona charitable tax credit at the same time! 
Sponsor one night of shelter and additional services for a man or woman in need:  $35
TCAA asking your help to ensure that people who are homeless have an alternative to life on the street. Last year the I-HELP Shelter program assisted 478 adults, but sadly, more than 300 others were turned away primarily due to lack of space.
Donate travel-sized toiletries and laundry pods to continue these services for people in need.
Ever consider how people who are homeless address their hygiene needs? TCAA operates a mobile shower and laundry trailers, made possible by Tempe Leadership, Arizona Diamondbacks, and Tempe's faith community.
Heat Relief:
During the hot summer months please visit The Heat Relief Network.
The Heat Relief Network is a regional partnership of the Maricopa Association of Governments, municipalities, nonprofit organizations, the faith-based community, and businesses. Each year, MAG coordinates the mapping of the Heat Relief Network, a network of partners providing hydration stations, refuge locations, and water donation sites throughout the Valley with the goal of preventing heat-related illnesses and deaths among vulnerable populations.