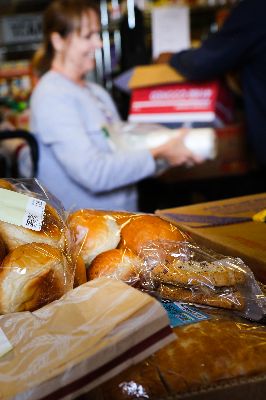 EMERGENCY FOOD BOXES SUPPLEMENT THE DIETS OF INDIVIDUALS AND FAMILIES IN CRISIS
TCAA operates Tempe's largest Food Pantry, feeding more than 14,000 seniors, adults and children each year.  Eligible households may receive emergency food boxes at TCAA up to twice monthly. Seniors may access an additional food box each month through the Food Plus program. Additionally, TCAA delivers emergency food boxes to participating Tempe Schools on a monthly basis for students and families in need.  TCAA also offers single-sized food bags for people who are experiencing homelessness.
How to Access Food Boxes
Location: The Food Pantry is located at TCAA's Esquer and Ramsey Center, 2146 E. Apache Blvd. Tempe, AZ 85281
Hours of Operation: 
Monday – 7:30-10:30 AM 
Tuesday – 7:30-10:30 AM & 4:00-6:30 PM
Wednesday – 7:30-10:30 AM
Thursday – 7:30-10:30 AM & 4:00-6:30 PM
Friday – 7:30-10:30 AM
Requirements: To access emergency food boxes bring a photo ID and proof of Tempe or Fountain Hills residency (not required for those who are homeless)
Seeking emergency food outside of Tempe?  Click here to find a Food Bank near you.
How You Can Help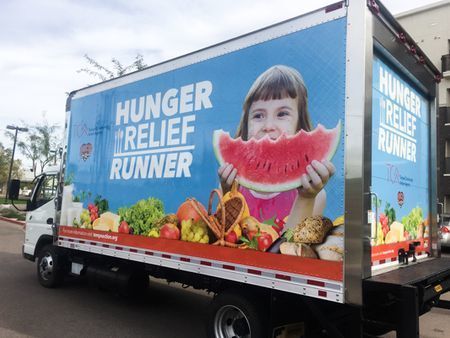 TCAA's Food Pantry relies on donations from the community to help feed the need within our community. Donations of non-perishable food items and specialty food products are welcomed.  
Interested in conducting a food drive on behalf of Tempe Community Action Agency? We can help! Contact TCAA to discuss your interest in conducting a food drive for people in need.