BUILDING FINANCIAL STABILITY
TCAA's Financial Success Center offers an array of career and financial coaching services that help individuals develop effective money habits and strengthen their financial security. With one in five Tempe residents experiencing poverty, the need has never been greater for workforce development and financial education activities that help people on their path towards meaningful employment and economic stability.
Visit the Financial Success Center to find and maintain better paying jobs, strengthen finances, improve r housing security, and begin to build assets. Our primary goal is to help families to thrive rather than simply survive through a crisis period--and reduce the likelihood of recurring financial difficulties.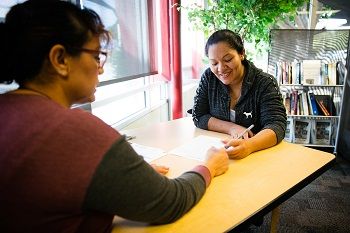 We offer comprehensive services that, when bundled together, are more effective in improving economic self-sufficiency:  
Income supports, such as enrollment into SNAP and medical insurance, access to financial assistance for housing or utility emergency needs, food boxes, and transportation resources
Employment assistance, including resume and job search development and job leads
Financial coaching including financial education, budgeting skills, and linkages to credit counseling and homebuyer education through our partners
Program orientations are offered on a regular basis. Contact TCAA to learn more.
Financial Success Center Information
Hours:
By appointment, Monday through Friday, 8 AM to 5 PM 
Norton and Ramsey Center, 2146 E. Apache Blvd, Tempe, AZ 85281
Tel: (480) 422-8922 ext. 5875
---
EMPLOYER ENGAGEMENT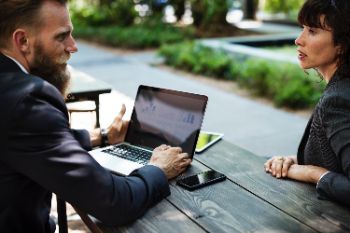 Area employers play a key role in providing stability and upward mobility for job seekers. TCAA partners with employers to meet their workforce needs. Our Financial Opportunity Center offers interviewing space and connections to job-ready individuals to help employers fill job vacancies.
Advertise Job Announcements
Pre-screening and candidate referral
Onsite interviewing space
Hiring events
For help with your recruitment needs, contact TCAA's Financial Success Center Manager.
---