Working together to end hunger
With living expenses increasing like the temperatures, many of those in our community are unable to provide enough food for themselves or their families. However, with the rise in need, we cannot maintain the supply required to keep up with the demand. 
We need your help to feed the community! This year, ask your friends and family to make a gift to tackle hunger this summer. Every $1 donated provides 2 meals for neighbors in need.
Can't make a donation, please consider donating meat and produce to our food pantry or host a food drive!
Donation Drop-Off Details
Tempe Community Action Agency
2146 E. Apache Blvd., Tempe, AZ 85281
Phone: (480) 422-8922 
Hours of Operation: 
Monday – 7:30-10:30 AM 

Tuesday – 7:30-10:30 AM & 4:00-6:30 PM

Wednesday – 7:30-10:30 AM

Thursday – 7:30-10:30 AM & 4:00-6:30 PM

Friday – 7:30-10:30 AM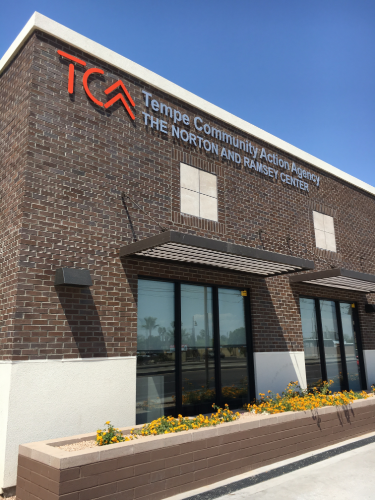 Did you know? In Arizona, one-in-eight people are facing hunger - and of them, one-in-six are children, according to Feeding America.