Dog Days of Summer
GIVING BACK TO HELP HOMELESS PETS
As temperatures begin to rise, the summer brings unique challenges to people and pups on the street. It can be easy to forget about their needs and sensitive paw pads when you have the protection of shoes or easy access to food and water.
With limited food and few shelter beds available, homeless pet owners are left to fight for the one thing bringing stability into their often unstable lives: their pets. It can be challenging for homeless owners to provide proper care and food.
You can support homeless pet owners by making a donation to provide pets with a set of shoes, food, water bowls, and support.
We are partnering with our friends at Pet Planet who have agreed to provide dog shoes at cost and offer their store as a drop-off location for any donations.
Donation Drop-Off Details
Tempe Community Action Agency
2146 E. Apache Blvd.
Tempe, AZ 85281
Phone: (480) 422-8922 
Pet Planet
5150 S Rural Rd. Ste 106
Tempe, AZ 85282
Phone: (480) 897-9790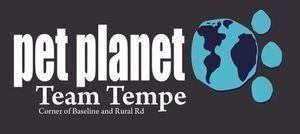 Did you know? When it's 77° the asphalt can be 125°, and skin destruction can occur in just 60 seconds!